BYD the World's Leading Li-Ion Battery Manufacturer
BYD the World's Leading Li-Ion Battery Manufacturer with over 20 years' experience supplying and developing their products and brand. The company has the most reliable buses in the world, and also supply London's fleet of double deckers, lowering carbon emissions in the city. 
BYD is offering a range of products in low voltage and high voltage arrays, and at both the residential and the commercial and industrial markets. The basic modular devices start at 2.5kWh and in the most popular array are likely to be stacked to up to 10kWh.
BYD Products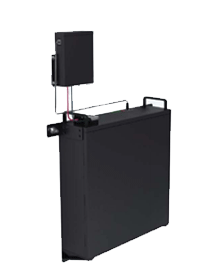 ZEROhomebills.com stock a 2.56kWh and 5.12kWh wall mounted package, a 2.56kWh up to 10kW rack mounted units, and a Mini ES which is a combined battery and battery controller; as well as the high voltage series of the manufacturer starting from  6.4kW up to 11kW, scalable upt ot several tens of kW battery bank for commercial projects. There are also packages available with GoodWe inverters both from our warehouse in United Kingdom and Germany.
The batteries can either be rack mounted for larger commercial projects, or wall mounted for smaller residential installations.
Key features of the BYD batteries include:
Long life cycle
High temperature performance
Stable discharge platform
High charge and discharge rate
You can find out more about BYD by visiting the company`s website.
Founded in 1995, BYD is a listed

company

on Hong Kong Stock Exchange and Shenzhen Stock Exchange. We principally engaged in IT industry mainly related to rechargeable battery business, handset and computer components and assembly services, as well as automobile business including traditional fuel-powered vehicles and new energy vehicles while taking advantage of our technical superiority to actively develop other new energy products such as solar farm, energy storage station, electric vehicles, LED, electric forklift, etc. Currently, BYD has nearly 180,000 employees and 22 industrial parks in global with an area nearly 17,000,000 square meters.
Trackbacks and pingbacks
No trackback or pingback available for this article.
STAY CONNECTED
CUSTOMER CARE
HOW TO ORDER
ABOUT US
Categories
DIY SOLAR PANELS, SYSTEMS, KITS & BATTERIES, OFF-GRID INSTALLER