Introducing The Next Generation Solis 4G Inverters
Continuing the ongoing development of high quality string inverters Solis are introducing ground breaking 4G inverters.

Solis have become one of the most popular string inverters both in the UK and globally with over 1GW of inverters shipped across the world in 2016. It is because of this success that the inverter technology has been updated to the furtureproof 4G series across all single phase units.
You can view the full single phase Solis range here which details current stock levels and availability dates of the new 4G units.
Out with the Old in with the New!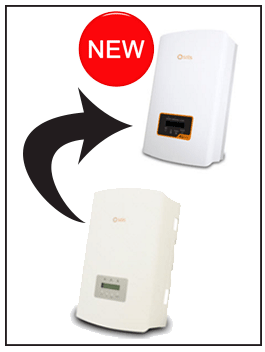 All single phase units will be transitioning over to the new 4G variant during the course of May/June 2017. The good news is that these new improved inverters are all avaiable at the same great price as before.
4G technology includes many new benefits including:
Built in Export Power Limitation – to aid where DNO's apply restrictions
High Frequency Switching @ 30kHz – the inverter reacts more quickly leading to improved efficiency.
Fifth Generation IGBT technology – improved efficiency.
All new heat sync design – lower operating temperatures again aiding efficiency improvements.
Physically smaller units – Simpler to handle and install.
STAY CONNECTED
CUSTOMER CARE
HOW TO ORDER
ABOUT US
Categories
DIY SOLAR PANELS, SYSTEMS, KITS & BATTERIES, OFF-GRID INSTALLER