Description
Trienergia TRI105BC-BB 105W Mono All Black Triangle Solar Panel
If you have any technical queries about this product or wish to report any issues with the information on this page then please use the
Contact Form
to contact us.
Technical Data
Supplier Part No: TRI105BC-BB
Weight: 8 kg
Rated Power: 105 W
MCS Reference: BABT 8618-02
Length: 1,070 mm
Width: 990 mm
Depth: 40 mm
VMPP: 11.32V
IMPP: 9.31 A
Voc: 13.83 V
Temp. Coefficient (Mpp): -0.5 %
Clamp position on panel: Long and short side
Connector Type: MC4
Efficiency: 15.9 %
Pallet Size: Standard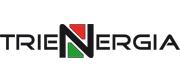 Trienergia is an Italian company which manufactures all their solar panels in Italy. Trienergia is the first photovoltaic modules producer to produce a solution for triangular roofs, with the added bonus of making it look seamless. By using triangular and square panels, their adaptable system means that you can utilize all roof space for your customers. Trienergia modules have been studied and designed from Trienergia after making a careful choice of raw materials and making arrangements with a few producers in the world to start series production. Join our ZEROhomebills Community.
BEST Products from the BEST Brands at the BEST Prices available in your market. 

Special prices for bulk purchase.
Buy now your Trienergia TRI105BC-BB 105W Mono All Black Triangle Solar Panel!