The new LG NeON R series solar panels
The new LG NeON R series solar panels are available from stock from our warehouses located in Germany and UK. The LG NeON R is LG's premier module armed with the highest and most efficient energy generation technology that LG has ever produced.
LG NeON R Technical Features
The LG NeON® R is a "true black" module that eliminates metal electrodes on the front side. The module's environmental and aesthetic design is ideal for roofs offering a clean, sleek modern exterior and increasing the home's value.
High Power Generation
The LG NeON® R is a high efficiency module that generates more energy than a conventional module. Less modules are needed to achieve energy requirements allowing consumers flexibility in system design.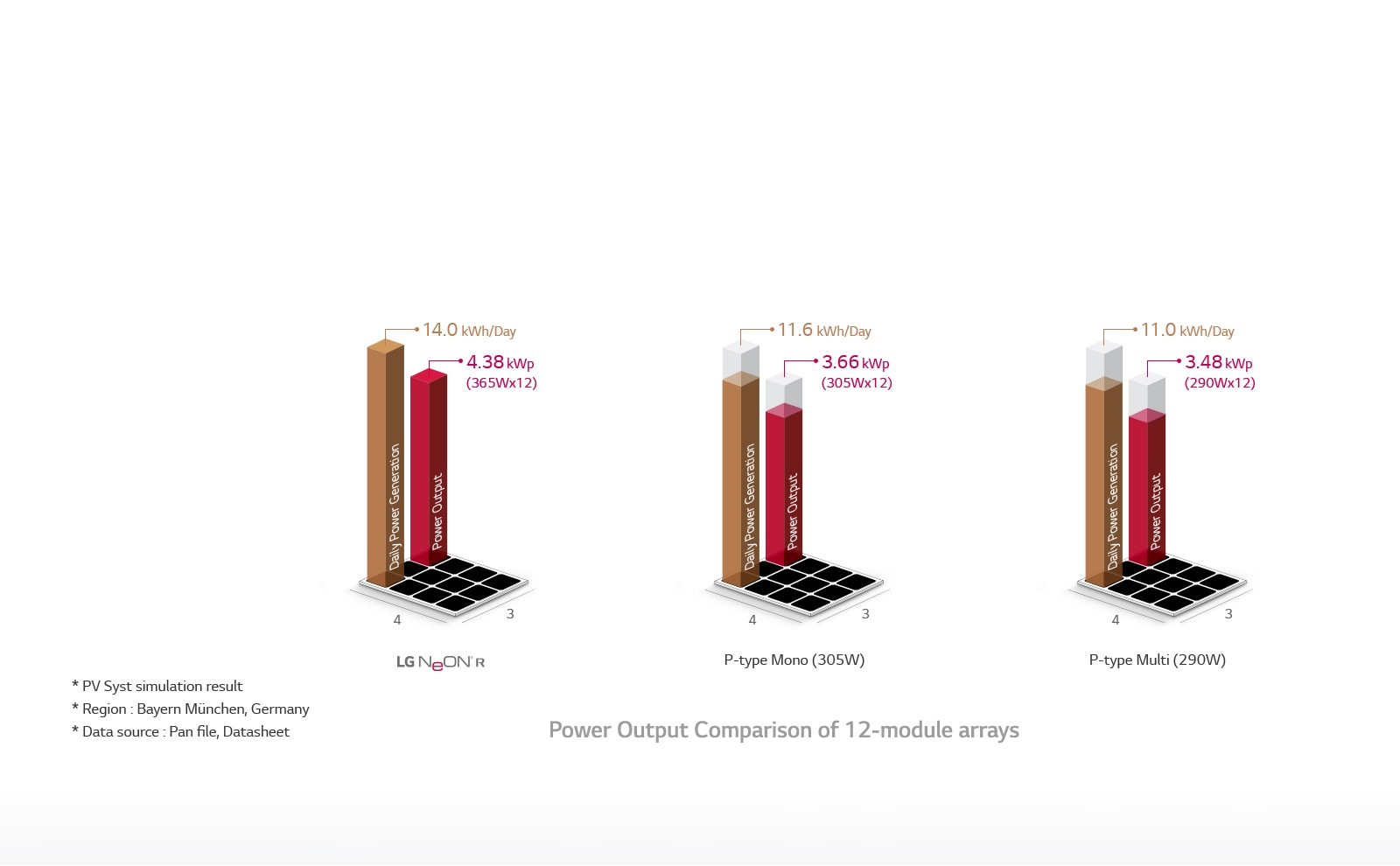 High Temperature Stability
The LG NeON® R generates 2.9% more energy than conventional P-type mono modules in high temperature conditions.
Superior Performance Warranty
LG always stands by its products with sterling warranty policies. The linear performance warranty guarantees at least 87.0% power output by the end of the 25th year.
Low LID
The N-type doping of the NeON® cells results in extremely low Light Induced Degradation (LID) when compared with the standard P-type cells. This means more electricity generation over the life of the panel.
Visit manufacturer website here>>
Trackbacks and pingbacks
No trackback or pingback available for this article.